A lot of Newcastle United fans have flocked to a post from Luke Edwards in which he claims that he has always been confident that the Toon would avoid relegation; however, he claims that he had a 'sinking feeling' after Newcastle's draw with Wolverhampton Wanderers.
The Toon dominated most of the match and had seven shots on target as well as having a shot hit the post, and another effort superbly blocked on the line.
However, a weak header from Ruben Neves slipped through the fingers of Martin Dubravka and made it just two league wins in their last 14 matches.
This post drew in these Toon fans who were fuming with Edwards' tweet.
"I don't understand how you think we could be relegated, when we have, according to you, such a great manager. Great managers don't get relegated. Odd take, this, Luke, given your strange but constant defence of Bruce for pushing 2 years."
"Aye cos Bruce has got the toon flying hasn't he. Form like 2 wins out of 17 will be why he relegates #NUFC not injuries. Injuries will be his excuse and Luke is putting the narrative together for his mate."
"Imagine only getting that sinking feeling now when Bruce has been awful over the last 30 games"
"I can't understand why a football journalist with your experience wouldn't have through we werent in danger of relegation until this point. It's genuinely baffling"
Do you think Newcastle will be relegated?
Yes, we are finished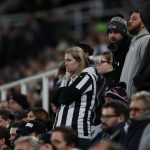 No, we will stay up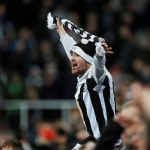 What made the match worse for Newcastle is that both Miguel Almiron and Allan Saint-Maximin were withdrawn with injuries, and Almiron's could be serious.
This would be a huge blow for the Toon though these Newcastle fans don't think injuries have anything to do with it, and it is all down to Steve Bruce.
"If we had more points on the board this wouldn't be an issue. This is 100% on the manager – even though in his mind it's everyone's fault but his"
"If Bruce hadn't played his horrid football over a long period might have been different don't think anyone can argue that he should not be a premiere league manager maybe 10 years ago but not now another charney and Ashley masterclass"
Given that Newcastle are currently also without Callum Wilson, they could be without Almiron and Saint-Maximin for a crucial period of games.
They will just have to hope that the injuries to both are not that bad and they both return soon, or the Toon could find themselves in even more trouble.