A lot of Newcastle United fans have flocked to a post from Luke Edwards in which he claims that Steve Bruce will not be sacked before the Toon play Aston Villa and is unlikely to be sacked after that either.
This post followed on from the Toon's insipid 0-0 draw with West Bromwich Albion, a game which Bruce was happy not to have lost.
Fulham then beat Liverpool, and the gap to the relegation zone is now just one point.
This news has drawn in these Newcastle fans who feel as if their club will now be relegated from the Premier League.
"Well if true, I hope we go down. There, I said it. Honestly, he completely deserves it and so do the ownership – clubs WAY more deserving of a Premier League place. They maybe didn't see it at first – now they do see it and are CHOOSING to do this."
"Has there ever been a more unpopular NUFC manager than what we have at this exact second!? Doesn't feel like it. Utter contempt from Charnley and Ashley. If Bruce really cared what's best for the club. Like he claimed, he would walk."
"No surprise or breaking news here then ! The club exists only to survive, in any other club Bruce would likely be sacked, the performances and results have been awful. even if we are relegated Bruce won't admit his failure he never does."
Do you think Newcastle will be relegated if Bruce stays?
Yes, he is sending us down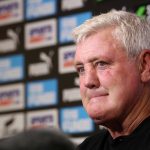 No, he will get us out of it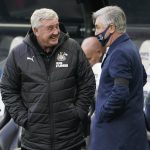 Newcastle have won just two of their last 15 league games, yet Bruce is still the manager and looks like he will be for some time as well, which seems baffling.
This post continued to draw in angry Newcastle fans.
"On a serious note Luke, regardless of your freindship with Bruce, surely you can see that the decision to keep him on is ludicrous?"
"Literally unbelievable"
"That's me done with this club"
"The only silver lining with this is the disaster of a manager deserves to be the one who actually is in the dugout the moment we are mathematically relegated."
"in which case we will definitely be relegated as Bruce is clueless and has been for most of the season. Just think back to the insipid displays at home to Brighton and Fulham and the recent performances at Sheffield and today at West BROM. Hendrick & Krafth, a waste of a shirt!"
Newcastle now face Aston Villa and Brighton & Hove Albion before a much tougher run of fixtures, and you would think that they would have to win at least one of these, or they could find themselves in the relegation zone.