James Pearce has named Roberto Firmino as the most likely to lose his place in the Liverpool front three.
Firmino, along with Sadio Mane and Mohamed Salah, has arguably been the biggest factor behind Liverpool's recent success in the past few seasons, but things haven't quite been the same this term as they have fallen way off the pace. Indeed, the team have scored 14 goals fewer than they had after this number of games last season.
Speaking on the latest edition of Ask Ornstein, when asked about whether or not the club might look to sell off one of the famous front three, whilst fellow guest Tom Worville suggested it might be Salah or Mane that might give way, Pearce felt the Brazilian would be the one to be sold.
He said: "Yeah,  I think what we'll see is a gradual evolution rather than drastic changes. I think we've seen that to a degree already with [Diogo] Jota coming in, and that will continue to happen. I think Firmino [is] certainly the most vulnerable of that kind of established front three.
"Liverpool desperately need to go and get another elite attacking option this summer.
"I still think Mo Salah and Sadio Mane have got a huge amount to offer. But that's the big challenge for Klopp, I think it's going to be fascinating to see how he deals with it, because he's never really had that in his career before, having to phase out players who have given him so much and achieved so much."
Is Roberto Firmino irreplaceable?
YES, HE'S IRREPLACEABLE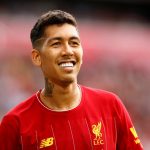 NO, I WOULDN'T GO THAT FAR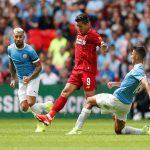 TIF Thoughts on James Pearce's comments on Roberto Firmino…
Firmino's form has taken a noticeable decrease in recent years, as you can tell just from his production in the Premier League which isn't as high as it once was, although it's still better compared to Mane, who has fallen off a cliff compared to the last campaign.
Whilst Jürgen Klopp has claimed that the club do not need a massive rebuild project this summer, it is pretty obvious that something needs to be done to get Liverpool back to where they have been in the past few seasons.
And with a value of £64.8m on Transfermarkt, if they can get anything close to that figure, or indeed more, than that could go a long way to making sure that they are set up not just for next year, but moving forward for the next few seasons as well.