The Athletic's James Pearce has more or less ruled out the possibility of Liverpool chasing after Kylian Mbappe and Erling Haaland this summer.
Both Mbappe and Haaland are names that have both been talked about as potential future arrivals at Anfield, and given how far they have fallen off the pace this season compared to last, and with players like Roberto Firmino not producing like they have in previous seasons, it's only natural to think that Jürgen Klopp's men could be about in the market for them again.
But speaking on the latest edition of Ask Ornstein, Pearce claims that whilst the club would clearly love to have them, the finances of a possible deal just aren't feasible for them right now.
He said: "There is always a lot of noise around Mbappe and Haaland because people say, are Liverpool interested? Well, of course, they're interested. Who in their right mind wouldn't be interested in a striker of that calibre? But the major issue for Liverpool would be trying to make one of those kinds of deals work financially.
"And I think it's always been the case, and I think this still stands, that the only way that Liverpool would be in the market for someone of that kind of calibre that would command those kinds of figures would be if one of the current front three was pushing for a move and there was an eye-watering offer on the table that they feel as if could be reinvested elsewhere.
"And at the moment, you know that isn't on the table."
Can you see Liverpool spending big this summer?
Yes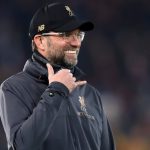 No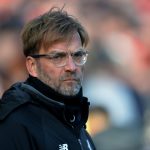 TIF Thoughts on James Pearce's comments about Kylian Mbappe and Erling Haaland…
This season does come at perhaps the worst time for Liverpool to try and rebuild their title challenge given the huge financial loss that the club have suffered when it comes to a lack of matchday income which might have helped to finance a deal or two. So if they are to try and bring in someone, they probably aren't going to be the biggest names in world football.
Of course, there is one way that might work out for both sides, and that's if they included the out-of-form Firmino as part of the deal to try and lower the asking price for either of the big-name players, but even that might not be enough in this window of all windows.