Kieran Maguire, a football finance expert, has been speaking on the latest edition of The Price of Football podcast about all of the latest news in the world of football.
One topic of conversation was Joe Gomez and the deal that FIFA has with Liverpool to pay his wages while he is injured.
The 23-year-old was injured on England duty, which means that the Reds are entitled to compensation and FIFA is currently covering Gomez's wages, and Maguire discussed the process and how much Liverpool have saved.
He said: "This is all due to the FIFA Club Protection Program, which is an insurance policy offered by FIFA.
"When a player is on international duty, he is effectively being loaned by his parent club to the international federation, and of course, there's a risk of injury when this takes place.
"So, FIFA agreed with the individual leagues and with clubs that they would set up some form of insurance program and the way that it works is that if a player is injured on international duty and is subsequently unable to play for a period of 28 days or more, then the scheme kicks in.
"So I think in respect of Joe Gomez, we're talking around about £2m in wages which he's earned since his injury when he was training for England."
Do you think this is a good deal?
Yes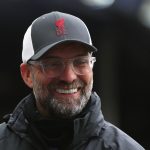 No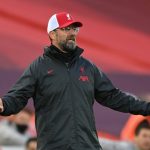 TIF Thoughts on this scheme…
This sounds like a fair deal, and it means that the Reds have saved quite a substantial chunk of money that they otherwise would have lost on a player who cannot contribute to their team.
However, it hasn't helped matters on the pitch, and without Gomez, the Reds have won just seven league games, while they have conceded 18 goals.
So, while this scheme has helped the club financially, we don't imagine that it is any crumb of comfort to the Liverpool fans out there who have watched their side struggle without the England international.