Ian McGarry has been speaking on the latest edition of The Transfer Window podcast about clubs from around Europe.
One of the clubs that he went into great detail on was Liverpool after they lost to Fulham to make it six home defeats in a row for Jurgen Klopp's side.
There are many problems with the Reds at the moment, and they are 22 points behind leaders Manchester City and seven points off the top four, so things have gone badly wrong this season, and McGarry revealed what could be going on.
He said: "So, speaking to people close to the club; physically, some of the players are feeling the effects of this playing on the edge, training on the edge all the time.
"It's been relentless for them for three seasons, because we shouldn't discount when they lost out to Manchester City so narrowly in the Premier League title race two seasons ago, but won the Champions League.
"Then, of course, bulldozed the Premier League last year, but they're now 36 points worse off than they were at this stage of the season in the Premier League last year, which is, by any standard, a very dramatic drop.
"I wonder if it's not just a case of players feeling a little burned out, but the manager as well feeling a little burned out."
Do you think Liverpool are burned out?
Yes, that would explain the problems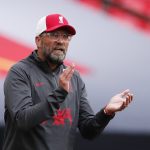 No, there is more to it than that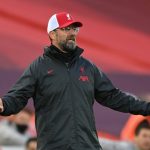 TIF Thoughts on McGarry's claims…
Liverpool have played a relentless style of football pretty much ever since Klopp first joined the club, as 'heavy metal football' is his favoured way of playing the game.
So, you could probably forgive some of the players for feeling tired and potentially lacking energy, and it seems as if that could be the case if what McGarry believes holds any truth.
Klopp has been asked about taking over as the German national team boss after Joachim Low announced he was leaving; however, Klopp dismissed any suggestions that he would be taking that job and still has until the summer of 2024 on his contract.
So, he seems committed to the club, and that can only be a good thing.
However, it will be interesting to see if he can get enough out of his team to qualify for the Champions League this season in the remaining games.