Alan Shearer has been speaking on the latest edition of Match of the Day 2 about all of Sunday's Premier League games.
One of the matches that Shearer spoke about in detail was Liverpool's 1-0 defeat to Fulham, which made it six defeats in a row at Anfield for the champions.
The defeat also left the Reds four points off the top four with the likes of Aston Villa and Arsenal not far behind.
This latest result led Alan Shearer to rip into Liverpool.
He said: (36:43) "They've got problems all over the pitch, not scoring goals, no creativity; dreadful at the back, all over the place at the back but the most alarming thing for me would be the lack of intensity, lack of energy and pace to their game.
"We associate Liverpool with pressing in threes and fours but look at them."
"You cannot play a high line when there's no pressure on the ball, and too many times there isn't with Liverpool; they're not working as a team, at times it's like walking football."
Do you agree with Shearer?
Yes, that is the worst thing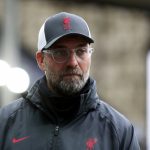 No, other things are worse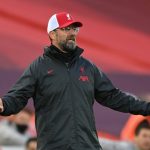 TIF Thoughts on Shearer's view on Liverpool…
From the footage that accompanies Shearer's comments, you can see just how easy it was for Fulham to take their time with passes and play balls over the top.
Liverpool barely pressed Scott Parker's men in either half judging by the footage that Match of the Day 2 showed, and that is a far cry from Jurgen Klopp's 'heavy metal football', which had become the way the Reds played in games.
Yes, they have injuries, but there are other problems going on as well because Liverpool have totally dropped off.
As it stands, they are 22 points behind Manchester City, which is a huge gap, and they face a huge fight to even get in the top four now.
Shearer is right to be concerned, and we hope that the Reds find some way to turn this around in the remainder of the season.