Football finance expert Kieran Maguire has been speaking on the latest edition of The Price of Football podcast about all of the financial news in the world of football.
One topic which he spent a bit of time on was Everton and Farhad Moshiri's latest actions.
It seems as if the Toffees' owner has bought shares in the club and used them to write off £100m of debt that can be invested in their new stadium, which is due to be complete in 2024.
This led Maguire to discuss in great detail what this could mean for the Toffees.
He said: "Farhad Moshiri, who is the majority shareholder in the club, he's bought a load of new shares.
"They're £1 shares, but he's paying £3,000 each. So he's saying, 'let's forget the niceties'. So as a result, Everton are going to get immediately £100m of extra cash as a result of this share issue.
"He's written off £100m of debt as well by saying, 'you no longer have to repay me. Instead, just give me these relatively worthless pieces of paper in the form of shares'.
"Looking at the small print, the Everton constitution – because all companies have to have their own constitutions – this allows him to buy a further £100m worth of shares. So from Everton's point of view, it's got a lot more cash. Clearly, some of that will be allocated to the ongoing developments with regards to the new stadium.
"One of the questions we've asked, and everybody's asked, is 'fantastic looking new stadium, [it's] got to be funded from somewhere', and it does look like Mr Moshiri is putting his hand into his pockets."
Do you think this will help the club?
Yes, it will definitely help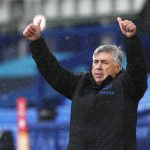 No, it means nothing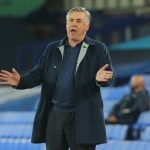 TIF Thoughts on these developments…
This seems like very good news for Everton as it appears as if they have been given £100m by Moshiri to help fund the new stadium, and it appears that Moshiri can also give them another £100m to help if it is required.
This seems to be a clear indication that Moshiri is happy to keep investing in the Toffees.
Since Moshiri became the majority stakeholder of the club, he has spent £450m on the club and is now helping fund the club's new stadium.
We think it is good that Moshiri is doing this, and it clearly represents his dedication to grow the Toffees as a club.