Football finance expert Kieran Maguire has been speaking on the latest edition of The Price of Football podcast about all of the financial news from the world of football.
One of the topics that he spent some time on was Farhad Moshiri at Everton after he bought more shares in the club from shareholders, which could raise a lot of money for the club.
Maguire said: (2:36) "The reason why they'd agree to it [is] because it actually benefits Everton Football Club.
"I managed to find a complete list of shareholders of the football club, and there are 2067 according to my list, most of whom have one or two shares. So it's a shareholding that's being bought out of affection and love for the club. Everton's constitution allows it to increase the number of shares, and they were being sold for £3000 each.
(3:35) "Moshiri says I'm quite happy to put in effectively an extra £200m half of which was fresh cash, half of which is existing loans, which he's writing off and converting into shares.
"The club is also allowed to issue some more shares, which could potentially bring in another £100m. So these shareholders, in theory, could have gone ahead and tried to buy some of the shares, but there would be no financial benefit to them.
"You've got somebody who is a squillionaire, who is willing to bankroll the club, he's already put in around about £400m in total. So I think they just said, get on with it."
Are you happy for Moshiri to have these shares?
Yes, he can use them wisely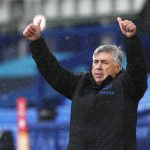 No, he shouldn't have them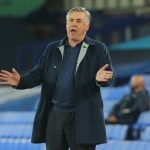 TIF Thoughts on Moshiri's tactic...
By buying these shares, Moshiri has effectively raised a lot of money without putting any of his own in and now owns around 93% of the club, which is a huge amount of the club, but given the money he has already put in, we don't think that this is a bad thing.
Moshiri intends to close the gap between the Toffees and the so-called big six and has committed to building a new stadium and putting in a lot of money towards transfers.
So, because most of these shareholders were apparently Everton fans, we understand why they were happy for Moshiri to buy the shares because he intends to improve the Toffees as a club.
It will be interesting to see what Moshiri does with this extra £200m, and the fact that he can potentially raise another £100m can only be a good thing for Everton.