Hugh Woozencroft thinks that Crystal Palace need to be more open about their ambitions amidst talk of Roy Hodgson's role at the club.
Hodgson has come in for some criticism recently over his style of play even though it is yielding results that will more than likely mean Crystal Palace finish the Premier League season without having to go through a relegation battle and could potentially earn himself a new contract with his current one set to expire this summer.
There has also been some talk about the ambition of the club if this is what they are happy to settle for year after year, and speaking on The Game Podcast (46:42), Woozencroft claimed that it is down to the owners of the club to get the message across about what they want the club to be
"Maybe it's just about the messaging to the fans. If Roy Hodgson does get a new contract. He's 73 years old, maybe Steve Parish, the chairman will tell them 'Look, we're all about mid table finishes in the Premier League. And it might be boring for a while.'
"They are one of those clubs that the message to the fans should be consolidation. But they just need to be maybe transparent about."
Do you want to see Roy Hodgson leave the club at the end of this season?
Yes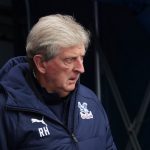 No
TIF Thoughts on Hugh Woozencroft's comments about Roy Hodgson and Crystal Palace
Woozencroft is right here when it comes to Hodgson, the blame is being put in the wrong place when it comes to any complaints people might have about Palace this season. Hodgson is really only carrying out the instructions from the board, and if they are happy just to be in the Premier League, then that's on the club for their ambition, or lack thereof.
Perhaps they are just scared of what might happen if they change things too drastically like when they appointed and then sacked Frank De Boer in the space of 77 days, but either way, you can't blame Hodgson for getting the results, even if it isn't the most entertaining way of playing.