Journalist Jordan Jarrett-Bryan has claimed that Aston Villa needn't be too worried about the prospect of selling Jack Grealish if they were forced to.
The 25-year-old has been linked away with a move from the club for some time now, and even came close to leaving in the summer of 2018 for Tottenham Hotspur before the deal broke down at the last minute.
Indeed, a recent report from the Daily Mail claimed that Manchester City are the favourites to sign him this summer. Although they would have to fork out a lot in order to bring him on board, with The Telegraph claiming back in December that Aston Villa had put a £100m price tag on him.
But speaking on The Football Writers Podcast, Jarrett-Bryan felt that it needn't be a total disaster for the club, and used the example of Leicester City selling Harry Maguire as the perfect model to look to.
He said: "Well, I think Leicester are the example that Aston Villa need to look to, in that if they are forced to sell Jack Grealish as an example, and they can get £80m in for him. We've seen with the £80m that Leicester got for Harry Maguire, if you have a good recruitment team, you accept that, okay, we're going to lose our star guy.
"But if they're very intelligent about how they use that £60m, £70m, £80m, that could be a difference between them having two great years under Grealish and then falling off, and actually the next 5-10 years in spending that money wisely."
Do you think Grealish will still be an Aston Villa player at the beginning of next season?
No, he will leave us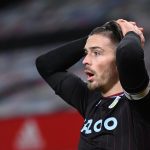 Yes, he's loyal to us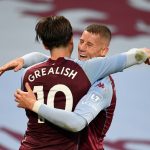 TIF Thoughts on Jordan Jarrett-Bryan's comments about Jack Grealish and Aston Villa…
Jarrett-Bryan is right to make the Harry Maguire comparison, especially when you look at the progress that Leicester have made from his departure at the club to where they are now, with no thanks to the players they were able to add off the back of that.
There is no doubt just how important Grealish is to Villa, directly contributing 46% of their goals this season either by himself or through an assist, so if they sell him – even should they get a lot of money for him – they would have to get the decision absolutely right, otherwise they'll end up going down the route that Tottenham Hotspur did after the sale of Gareth Bale.