Seb Stafford-Bloor has been speaking on the latest edition of The Athletic's Tifo Podcast about the North London derby and other topics from the world of football.
One of the issues that he spent some time on was Pierre-Emerick Aubameyang's situation after starting on the bench against Tottenham Hotspur due to a disciplinary issue.
He didn't make it off the bench and then left the stadium very early after the game, and Stafford-Bloor thinks that the whole situation is a bit strange.
He said: "Everybody in the stadium could hear the roar of a Ferrari. He didn't hang around after full time.
"Obviously, he didn't take part in the warm-down, according to James [McNicholas], and just got in his Ferrari and left, which is really strange if you've broken a team discipline rule, and you've been left out for good reason.
"You saw the way they celebrated at full time. That was more than just like a three points, and your captain has left. That's weird. It's really weird."
Do you think there is a problem with Aubameyang?
Yes, there seems to be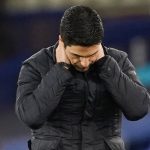 No, everything is fine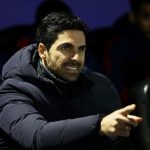 TIF Thoughts on Aubameyang…
Given the fact that he was dropped for the match, perhaps the 31-year-old wasn't in the mood to stick around and celebrate the win, which is not a good look for the club captain.
Considering that before this, Aubameyang had only tasted victory against Spurs once before as an Arsenal player, you would have thought he would have been keen to celebrate, but apparently not.
Mikel Arteta insists that the problem is sorted, but Aubameyang's actions perhaps speak differently.
Arsenal face Olympiacos in the second leg of their Europa League tie on Thursday and then face West Ham United on Sunday, so it will be interesting to see how much game time Aubameyang gets in those two games.