Pundit David Preece has delivered his verdict about the situation of Arsenal star Pierre-Emerick Aubameyang.
Preece was one of the guests on the latest episode of the Totally Football Show podcast and the panel discussed multiple issues involving the Premier League weekend and the recent FA Cup fixtures. They talked about Arsenal's 3-3 draw against West Ham and this led to Preece talking about Aubameyang. He believes that the Gabonese forward may not be helping Arsenal work as a unit and that's why Mikel Arteta is more keen on playing younger players.
In the north London derby, Aubameyang hadn't featured at all because the forward had arrived late for the game against Tottenham. Against West Ham, he was substituted by Arteta and he failed to score or assist in the tie, even though it ended 3-3. He is currently valued at £31.50m.
Should Arsenal be concerned about Aubameyang's situation?
Yes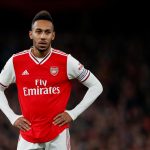 No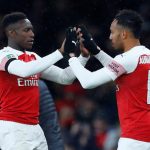 Preece believes that if Aubameyang can't implement what Arteta wants, there's a likelihood that he gets dropped to the bench as the younger players seem to be obey Arteta's instructions more.
He said (36:30):  "Yeah and especially when you're looking at the methodology that Arteta has tried to implement in there, you look at the other managers with Tuchel, obviously with Pep, there's no space for any luxury players or anybody who doesn't work within that framework. And, you know, if one part doesn't work, then it all falls down.
"And I think that it's probably something that they're going to have to look at and the thing that he's been using all the younger players, he knows they will, more often than not, they will sort of take these directions on board and implement them to the letter if he wants. If he's not going to get that from the older players, then they'll just have to take the hit on their wages and keep them on the bench."
TIF Thoughts on Aubameyang…
Aubameyang is currently 31 and isn't getting any younger with every passing day. He did sign a new deal in the summer of 2020 though and he currently earns more than £350k-a-week, which is more than what Mesut Ozil used to earn at the club.
If he's earning that much, his performances should match the level of expectation as well. He has picked up a rating of only 6.76 in the Premier League, which shows that he hasn't impressed. And like Preece says, if he isn't performing like the system demands him to, perhaps it is sensible for Arteta to not play Aubameyang too much.