Journalist Jordan Jarrett-Bryan believes that Mikel Arteta is on borrowed time and could be under pressure at the start of next season if he isn't careful.
This season has been a very rocky road for Arsenal and their boss Arteta, with things looking incredibly gloomy around December time and the Spaniard having to talk about the pressure that he was under amidst discussions that he could have been replaced.
Things have turned around in recent months, most notably with their progress in the Europa League, but speaking on The Football Writers Podcast, Jarrett-Bryan thinks that should things not go well for Arsenal for the rest of this season and the early part of the next one, then those dissenting voices could start to make themselves heard once again.
He said: "Let's say he doesn't win the Europa League. The first 10 games of next season, I think, are going to be huge for him. He has to start the season really well. Because if Arsenal finish this year, eighth, ninth, tenth and [with] no trophies, the fanbase are going to be really, really baying for blood if we don't start the season well.
"He's on borrowed time because he won the FA Cup last season, for me. I believe in him, but even I, as his biggest supporter, will be onto his onto him really hardcore to maybe leave if he doesn't start the season well. And that for me, again, is predicated on bringing in two or three key players this summer."
Are you worried about Arteta's future?
YES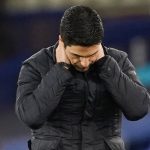 NO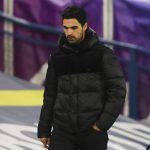 TIF Thoughts on Jordan Jarrett-Bryan's comments about Mikel Arteta at Arsenal…
It certainly wouldn't come as a surprise if that turned out to be the case given how quickly things turned after he won the FA Cup back in August. It just goes to show how important these next few months are going to be for Arteta to keep his job.
And if it's all about 'buying time', should things go badly to start the 2021/22 season, then that just puts more pressure on them to win the Europa League this season just as an insurance policy for the opening few months.