Charles Watts thinks that it is inevitable that Arsenal midfielder Matteo Guendouzi will leave the club this summer when his loan with Hertha Berlin comes to an end.
The French midfielder was exiled from the Emirates Stadium following a reported argument with Arsenal boss Mikel Arteta about his ego, something that is apparently not a rarity for the 21-year-old, but that doesn't mean he has given up playing for the club again. Speaking in an interview with France Football, he said that he is still determined to show what he can do and insists that he is 'still an Arsenal player'.
But speaking on the latest edition of his show, Watts thinks that given the stage of the relationship between Guendouzi and the head coach, combined with the club's need to sell players in order to rebuild, it's unlikely that he will be in a position to have a long-term future in north London.
He said: "My personal opinion on this, I still think it's very, very difficult to see a future for Guendouzi at Arsenal. He's fallen out with Mikel Arteta – Arteta is not a manager to fall out with.
"He's only got a year left on his contract, you would think it's very unlikely he's going to sign a new contract given what's gone on. Arsenal need to get money in, in the summer to reinvest in the squad. I think they'll be looking to move Matteo on if they can do, so I think it's very, very unlikely [he'll get a new deal]."
Does Matteo Guendouzi have a future at Arsenal?
No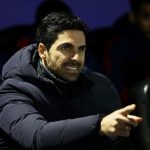 Yes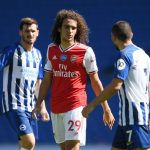 TIF Thoughts on Charles Watts' comments on Matteo Guendouzi's future at Arsenal…
If Watts' take on the situation is right then it does seem counter-intuitive to try and keep hold of someone who could potentially cause them trouble, unless his talent far outweighs what he would bring to the dressing room in terms of issues.
And with a value of £22.5m on Transfermarkt, then if they can get anywhere close to that in return for him, then it certainly makes financial sense for them as well. Now all they can do is hope that he plays well in Germany to drive that value higher and higher.