Charles Watts thinks that Arsenal will make the decision to sell two of their attacking options this summer.
The Gunners are fast approaching a critical time when it comes to a number of players in the squad who only have 18 months left on their contracts, which means that this summer is one of the last opportunities they have to cash in on them before they risk losing them on a free transfer.
Two of those players in question are forwards Alexandre Lacazette and Eddie Nketiah, the former of whom has been an important part of the team this season, scoring 12 goals in all competitions, whilst the latter has predominantly been used in rotation and in the cup competitions.
But despite their gulf in importance, speaking on the latest edition of his show, Watts claimed that both of them are likely going to suffer the same fate in the summer, with the club moving them on while they still can.
He said: "You look at Lacazette, Eddie Nketiah, both have gone down to the final year of their contract. What are Arsenal going to do with two of their squad strikers? One of them's basically a first-team player in Lacazette. What are you going to do with those two?
"I would say they probably want to cash in on both, so something is going to have to happen there."
Do you think Arsenal should sell Lacazette this summer?
Yes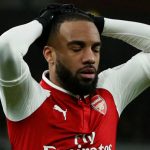 No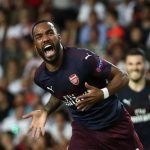 TIF Thoughts on Charles Watts' comments about Alexandre Lacazette and Eddie Nketiah…
Whilst you can certainly understand Arsenal wanting to get rid of someone like Nketiah, a fringe member of the team, who hasn't really shown much to convince that he is Premier League material, selling on Lacazette would be a curious one given his importance to the team, added to the fact he is only 29 so not exactly in the 'past his prime' discussion just yet.
It's true that Arsenal may need to sell this summer given their financial situation and the rebuild they are going through, so selling off the Frenchman, who has a Transfermarkt value of £31.5m, could bring in a huge chunk of money to help the cause.
But unless the replacement is someone you can guarantee would at least produce at the same rate as Lacazette has for the club, then he might be worth holding onto instead and seeing if they can get a new contract out of him.