Charles Watts thinks that it is possible the club bring back Martin Odegaard during the summer, but that it is more than likely going to be a loan deal.
The young Norwegian midfielder has settled in nicely to life at the Emirates Stadium and has started to establish himself as one of the key men in Mike Arteta's system. He's made ten appearances since his move in January, seven of which have been starts, and scoring his first Premier League goal in the win over Tottenham Hotspur at the weekend.
His impressive start has caught the eye of some, with former Arsenal player Sol Campbell recently stating that he would like to see the Gunners make his move permanent in the summer.
But speaking on the latest edition of his show, Watts broke down what he felt would be the most likely scenario for Arsenal, and he explained that due to the potential finances around the deal, another loan deal is probably the more likely route for them to explore.
He said: "I think probably the ideal scenario for Arsenal would probably be [to] get him back on loan for another season – I think they'll do that. I think, Odegaard, if they want to sign him permanently, is going to cost a lot of money. Whether Arsenal are going to have the money to do that, considering all the other business they need to do and other positions they need to strengthen, I'm not so sure this summer.
"I mean, I wouldn't rule it out, because you never know what Stan Kroenke is going to do or if Arsenal are going to find money from somewhere, who they're going to sell. It's going to take a lot of money to get Odegaard out of Real Madrid, I think, just because of his age and his quality and what he's showing while he's over here."
Would you be happy if Arsenal signed Martin Odegaard on loan again?
No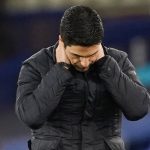 Yes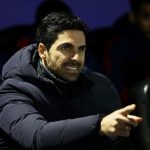 TIF Thoughts on Charles Watts' comments about Martin Odegaard and his future at Arsenal…
This comes across as a very pragmatic approach, both tactically as well as for the financial reasons that Watts laid out. Whilst Odegaard has made a great start and looks to have a promising future, it may be worth Arsenal just taking that little bit of extra time just to assess things a little more before making the decision to sign him permanently.
They should see if he can handle the Premier League and the remainder of their European campaign for the full season rather than just half of it. And it would also give them some time to get their finances back on track somewhat after something of a down year in the bank.