Former Premier League referee Mark Halsey has been sharing his thoughts on Andre Marriner's initial decision to send off Burnley defender Erik Pieters for a suspected handball during the 1-1 draw against Arsenal at the weekend. 
Speaking exclusively to This Is Futbol, Halsey was asked whether or not VAR made the right decision in suggesting to Marriner that the Pieters should not have been sent off for his goal clearance that came off his shoulder.
In response, Halsey had this to say on the matter.
He said: "On that, I mean, that's where it works. You can clearly see Andre's not got himself the ultimate viewing angle, and you can clearly see in real-time it's definitely come off the top of his shoulder, so that's where it was working.
"My only criticism of that incident was that it was Andre that should have made that final decision, not VAR. The IFAB protocol [says] the referee should have gone over or should have been recommended a review, the referee goes over and he should have sold it a bit better than he did.
"All these decisions that are recommended for review the on-field referee has to make that final decision, not VAR. I know it was clear but even so, he has to go over and review it. He would have sold it that much better had Andre gone over and reviewed the monitor." 
An early goal from Pierre-Emerick Aubameyang put Mikel Arteta's side ahead at Turf Moor before an equalising goal from Chris Wood, courtesy of a misplaced pass from Granit Xhaka got Burnley back in the game.
Do you think the referee was right to initially send Pieters off for his clearance?
Yes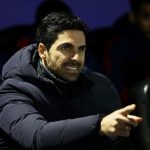 No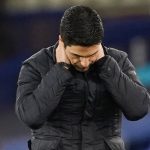 Going off what Halsey had to say on the incident that saw Pieters avoid a red card, it seems that while VAR got the decision ultimately correct, there was some blame on Marriner's part of the incident and how he handled it.
Moving forward, while Arsenal will undoubtedly be disappointed by the fact that they dropped points against Sean Dyche's side, they will have to put it behind them and focus on winning their upcoming Premier League match against Tottenham Hotspur at the weekend.