Former West Brom midfielder Carlton Palmer feels that Chris Wilder could take over from Sam Allardyce at the end of the season.
With West Bromwich Albion's position in the league looking more and more perilous with each passing week, you'd be forgiven if they were already making plans for next season, including in the dugout, as it has been claimed that the former England manager will step down from the role at the end of the season if he doesn't keep them up.
And speaking exclusively to Football FanCast, the ex-Baggie felt that West Brom would be the perfect destination for the former Sheffield United boss because he'll want to get back into management quickly and has proven that he can get a side out of the division before.
He said: "I mean, they've got a good squad of players now that Sam has got together. I think Chris will go back into football, for sure. He's a footballing man, he loves football.
"Wherever he goes to work, he will want control of footballing matters, so I would say West Brom may interest him. Obviously you want to stay in the Premier League if you can, but there's only so many jobs in the Premier League. So the next thing is in the Championship, can you take over a club and get promoted? He's proven he can do that."
Should West Brom approach Chris Wilder?
Yes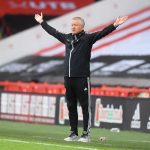 No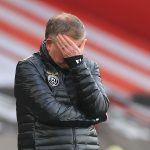 West Brom's next choice of manager is probably going to revolve around what their ambitions are. If they want to get back as quickly as possible, then Allardyce is probably the man you want to see stick around based on his track record, and indeed his contract allows him to stick around for another year.
But if they want to build for the next few years, rather than just chasing instant success, then Wilder, who at only 53 wouldn't look too out of place in the division and has shown what he can do with a small budget, then Wilder wouldn't be a bad shout to try and see them through for a number of years.