Former Sheffield Wednesday midfielder Carlton Palmer has expressed his disbelief over Liam Shaw's move to Celtic.
The club announced last week that the 20-year-old, valued at £315k on Transfermarkt, had signed a pre-contract agreement with Celtic with his deal at Hillsborough set to expire at the end of the season, with the Owls reportedly set to pocket in the region of £300k by way of compensation for the deal. Not bad for someone who had a recent assist of his likened to Zinedine Zidane by The Athletic, although the club are expected to "consider if there are any further steps available to protect the club's interest."
And perhaps because of that glowing reputation, speaking exclusively to Football FanCast, Palmer found it rather incredible that the club were just willing to let him go:
"I don't understand how Sheffield Wednesday are losing another young player who's come through the ranks. Another young player that they've nurtured, paid for, developed and they're losing him to Celtic. I just don't understand what's going on, really."
Do you agree with Palmer's comments?
Yes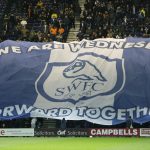 No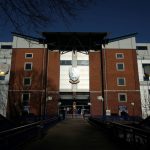 What needs to be considered is the player's ambition, and once you have a side like Celtic showing an interest in you, even though they have had a disaster this season, with European football an option and a chance to compete for a top division title in Scotland, it's arguably not exactly a hard decision to make.
So it's not as if you can put this all on the club, because even if they had tied him down to a contract, Celtic could still have come after him and they could easily find themselves in the same position, just with potentially some more money in their pockets.