Carlton Palmer has spoken of his surprise at Sheffield United's decision to get rid of Chris Wilder this season.
Wilder was let go from the Blades this past weekend 'by mutual consent' following a rather incredible journey that saw them go from League One to the Premier League in just three seasons, but ultimately ended with a reported falling-out with the board over the future of the club.
And it's that falling-out that caught the ex-England midfielder by surprise. Speaking exclusively to Football FanCast, Palmer discussed how Wilder had a long-term vision for the club that even had the possibility of relegation factored into the equation.
He said: "I think it just got to a breaking point with Chris with the board, that they were trying to dictate. It's strange because it was only [after 2019] Christmas they gave him a new four-year contract. So, yeah, it's sad to see Chris go from Sheffield United. I know that Chris had a plan.
"When I spoke to him in pre-season, he already had a plan in place with the players that he brought in, the young players, that if they went down, they would do exactly what Norwich are doing this season and bounce back because they're not in a position where they've got to sell players. So it's sad to see, it's sad for Chris because I know how much he loves the club."
Are you disappointed Chris Wilder has left Sheffield United?
Yes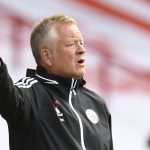 No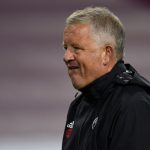 Perhaps it just came down to a question of competitiveness – which it has to be said, based on their place in the table and their results this season, they certainly were not for the most part – and that even that gulf would be too much to overcome in the Championship.
And if you take a look at history, particularly the 2007/08 Derby County side that the Blades were sometimes compared to and how badly they did the following campaign, this might just have been enough to convince the board that the plans needed to change, including the man who was in charge.