Football finance expert Kieran Maguire has been speaking on the latest edition of The Price of Football podcast about financial news from the world of football.
One of the topics that he spent a bit of time on was Middlesbrough and their finances after they released their accounts last week.
Boro made a loss of £35m, and Maguire thinks that fans have a lot to thank chairman Steve Gibson for, because without him, the club might be no more.
He said: "Boro, who had a fairly moderate season in the Championship, they lost [£35m].
"For every £100 that was coming into the club, they were spending £160 on wages, which is just sheer lunacy in the sport. I know that clubs are struggling that revenues are down a wee bit, but they weren't hugely impacted in the Championship to the same extent as the Premier League.
"It does show that clubs cannot run themselves on an even keel and are reliant upon the benevolence of their owners.
"I know that some Middlesbrough fans are quite critical of Steve Gibson, who is thoroughly devoted to the club, just as Mel Morris is at Derby and places like that.
"Without him writing out those crazy cheques on a weekly basis to cover the wages and the other costs, they wouldn't have a club to support."
Do you think Boro are in trouble?
Yes, it doesn't look good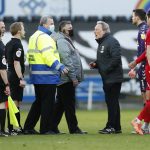 No, it will be fine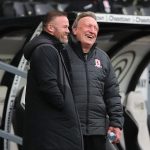 TIF Thoughts on Boro's finances…
It seems clear that Middlesbrough were in trouble, but Maguire seems to believe that Gibson has bailed them out during what has been a difficult year.
These latest financial results might explain why Boro spent so little in the transfer market last summer.
The fact that Boro were spending £160 on wages for every £100 the club made seems ridiculous to us, and you have to give great credit to Gibson for keeping the club afloat.
Boro were not expected to be challenging for promotion this season, but under Neil Warnock, they have had a go and are six points off the play-offs with eight games remaining, which we think is impressive considering the lack of money he had in the transfer window.
As shocking as the figures outlined by Maguire were, at least the club has survived.