TalkSPORT insider Alex Crook claims there is going to be a 'big summer ahead' for Leeds United as they look to avoid falling back in the Premier League.
This has been nothing short of an incredible season for Leeds United, who were at one point on course to be one of the best promoted teams that the Premier League had ever seen. They have also had their fair share of critics for the way that they play, but given where they sit in the table the ends have arguably justified the means. However, as with any team that gets promoted, there is always the threat of 'second season syndrome' that threatens to derail any and all positivity.
And speaking on the talkSPORT Gameday podcast (21:06), given Marcelo Bielsa's 'stubborn' methods and refusal to change his style, Crook thinks that they are going to have to spend big in order to make sure they don't risk being found out and sinking down the league:
"I guess the issue for Leeds, given that I don't see them improving defensively is if opponents wise up to them as an attacking unit next season, that the second season syndrome that so many teams have suffered from and maybe even Bamford himself.
"So I think it's a big summer ahead for Leeds because I think they still need a couple of reinforcements to make sure they can cement themselves in the Premier League."
Should Leeds spend big in the summer?
Yes, we should!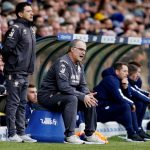 No, we shouldn't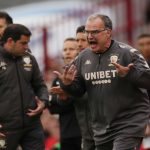 TIF Thoughts on Alex Crooks' comments on Leeds United this summer
Crooks is right in a sense, if Bielsa is going to stick with his ways then it's not necessarily a case of trying to find a 'Plan B' for him to revert to in certain games, but rather trying to make 'Plan A' better by making simple tweaks to the side rather than going for wholesale changes.
Which, so long as it works like it has this season and they can at least stay steady and collect more Premier League prize money, rather than falling down the table ala Sheffield United this season, will give them something to build on and help set up for the long-run.