Rob Green has voiced his concern when it comes Leeds United and their ability, or lack thereof, to finish chances.
Leeds United have been given the title of entertainers this season, and with plenty of good reason. When it comes to shots per 90 minutes, they currently rank third in the league, only behind the two Manchester clubs.
But when it comes to converting those chances, they currently rank ninth when it comes to goals per shot, and main forward Patrick Bamford is ranked joint-47th when it comes to his individual goals-per-shot record.
And as heard on the Sky Sports Football podcast, the former Leeds United shot-stopper said that this has been a constant issue for Leeds United under Marcelo Bielsa, and that they needed to take a step up in their ability when they took their step up in the division.
He said: "You're looking around and you're saying if you're playing away from home in the Premier League, and you create this many chances, you're expecting to come away from a game with something.
"This has been Leeds under Bielsa. This is what they do, they did this in the Championship. They created so many chances – and scored a few. And we talk about how many chances they create, you come away from their games over the last couple of years and it's no different, I think it just becomes that bit more clinical, that bit more finite, in the Premier League as opposed to the Championship."
Do you agree that Bielsa needs to adapt Leeds' tactics next season?
No, there's no problem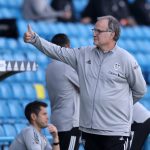 Yes, they need to change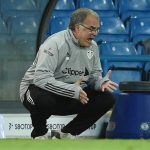 TIF Thoughts on Rob Green's comments about Leeds United's style of play…
The way Green talks about it, makes it seem as if Leeds are somewhat satisfied with what they are doing.
They accept that this is the way things are going to have to be, which is all well and good for this season as they look to establish themselves in the Premier League, but if they want to take the next step forward as a club – possibly even challenge for Europe – then they arguably have to bring in players who are going to be more clinical and put those chances away, judging by their current league position.
Either that, or make the players they have far more clinical to be able to continue the way they've been playing.