Phil Hay has been speaking on the latest edition of The Athletic's The Phil Hay Show about all things relating to Leeds United.
One of the topics that Hay spent some time on was Andrea Radrizzani and his future at the club.
The Italian fully bought Leeds in May 2017, and since then, he has helped them to the Premier League, achieved outside investment from the San Francisco 49ers, and also helped the club seal a deal with Adidas to supply the Whites' kits.
So, you would have to say that it has been a successful spell as owner for Radrizzani, and he doesn't seem like he wants to go anywhere soon.
However, Hay doesn't expect the Italian to be the owner for a prolonged amount of time.
He said: "When we interviewed him and Paraag Marathe after the latest 49ers investment was announced, he did say, you know, 'I'll not be going anywhere. I don't see myself getting out of this at any stage soon.'
"He was talking very much about 3-5 years to see definite improvement, 5-7 years to make sure that you're regularly in contention to qualify for the Europa League.
"So I think when all's said and done, it could be a decade of Radrizzani here. But I would be surprised if, in 20 years, we're still talking about him, as majority shareholder at Leeds, despite the fact that he is only in his 40s."
Are you worried about Radrizzani leaving?
No, he won't leave yet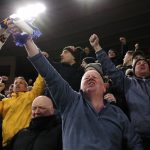 Yes, he could go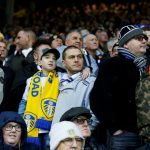 TIF Thoughts on Radrizzani…
It appears that Radrizzani is not going anywhere anytime soon, but equally, Hay also seems to believe that he won't be a long-term owner, and will sell the club – or at least decrease his stake – once significant progress has been made.
However, if that proves to be correct, there is still a lot that the Whites could achieve while he is the majority shareholder if you look at what he has done to the club already.
In an interview last year, the Italian revealed that he wanted the Whites to be like Leicester City.
This would be great for the club if they were back challenging for Europe like the Foxes, so though Hay doesn't think that Radrizzani will be around forever, there are still some things that he wants to achieve before he moves on.
There could be some exciting times ahead for Leeds fans while Radrizzani remains at the club.