Phil Hay has been speaking on the latest edition of The Athletic's The Phil Hay Show about all things relating to Leeds United.
One of the topics that he spent some time on was Adam Forshaw's injury as the 29-year-old continues to be unavailable for the Whites.
Forshaw has not played a single minute of first-team football for Leeds since September 2019, and it doesn't look like he is any closer to a return.
Hay said: "It's difficult with Forshaw; you don't want to ask about him constantly because the answer tends to be the same.
"He isn't quite ready, Bielsa will kind of make positive noises about him and then again today, he said something along the lines of, he's in a positive cycle, he's in a positive moment just now, but also qualified that by saying this needs to continue for a while yet and he isn't ready for the Under-23s.
"I think when you've been absent for 18 months, it's impossible for anybody to spin this as a natural run for a player who's had fitness problems; this has clearly been a chronic and extremely difficult aliment for him to get over.
"To read between the lines of that, and given that we're into March now, I don't expect to see Forshaw play for the first team this season."
Do you think Forshaw will ever play for Leeds again?
Yes, at some point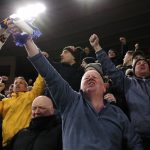 No, we will never see him again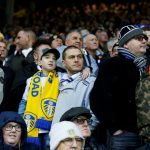 TIF Thoughts on Forshaw…
Forshaw has had an absolute nightmare, and it must be horrible for him to have been out of action for so long.
It seems that he is starting to recover, but also, it appears to be unlikely that he will feature for the Whites' first team this season.
In truth, Forshaw, who is valued at £2.88m by Transfermarkt, could have played his last game for the club, as if he doesn't play this season, and with his contract coming towards an end, would the club really want to keep him?
That remains to be seen, but either way, it doesn't look good for Forshaw's prospects of playing this term.