Phil Hay has been speaking on the latest edition of The Athletic's The Phil Hay Show about all things relating to Leeds United.
One of the topics that Hay spent some time on was Paul Heckingbottom's time as Leeds manager after he took over at Sheffield United until the end of the season after Chris Wilder departed.
Heckingbottom took charge of 16 league games and only won four and guided the Whites to 13th place in the league after they decided to sack Thomas Christiansen.
Marcelo Bielsa then came in that summer, and the Whites have not looked back.
Hay spent a bit of time on the podcast talking about Heckingbottom and revealed a couple of things that the former Barnsley boss tried to do.
He said: "Someone told me that when Heckingbottom came in, one of the first things he did was ban snoods and other winter garments from training and say to the players 'you don't need any of that, just get out and train and stick your training gear on, don't be daft about it.'
"When I look back now and when I compare it to the way that Bielsa exerts authority, it feels like a very English or British attitude, that, doesn't it? Don't wear gloves, don't do this."
However, Hay doesn't just blame Heckingbottom for the Whites' poor run under him and thinks that the dressing room atmosphere contributed to that as well.
"With Heckingbottom, I don't think it was purely down to how he was trying to dominate the dressing room or how he was trying to re-establish some authority there.
"I think it was partly as well the fact that the players seemed to realise that it was running away from them, and there was a lot of criticism around them, and I don't think they were dealing with that particularly well.
"I don't think they were coping with the mood and the atmosphere which said it's going wrong again, yet again, this is another wasted year."
Do you think Heckingbottom did a good job at Leeds?
No, he was awful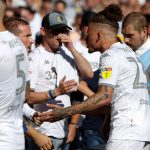 Yes, he did OK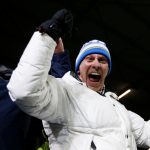 TIF Thoughts on Heckingbottom's time at Leeds…
The one good thing you can say about Heckingbottom's time is that it made the Whites realise that they needed to appoint someone like Bielsa to get them promoted.
So, though Heckingbottom's time at Leeds was largely forgettable, it did lead to the arrival of Bielsa, who has transformed the Whites.