Phil Hay has been speaking on the latest edition of The Athletic's The Phil Hay Show about all things relating to Leeds United.
One of the topics that Hay spent a little bit of time on was Patrick Bamford's chances of an England call-up.
The 27-year-old has been brilliant for the Whites this season as he has scored 13 Premier League goals and provided a further five assists.
This puts him behind only Harry Kane and Jamie Vardy in terms of direct goal contributions from English players, and according to Hay, it looks like he has a good chance of making the England squad.
The journalist said: "I think he is going to be in this squad. I don't want to jinx him, and I don't want the squad to drop [today] and us to say, 'look who's missing'.
"I think there's a serious chance this time around. [Gareth] Southgate has been at most of the games recently, he was there again at the weekend.
"I think with Bamford, it's been there in the background for a little while now, hasn't it, this idea that his chance has got to come, and if he carries on playing like this, then it should – and maybe this will be the moment."
Do you think Bamford deserves an England call-up?
Yes, definitely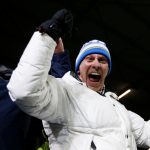 No, he hasn't done that much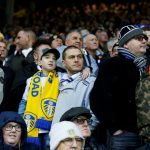 TIF Thoughts on Bamford…
The 27-year-old was considered not good enough for the Premier League before the season started by some, but he has proven everyone wrong and has had a stellar season.
Looking at the statistics, it is hard to argue that he doesn't deserve an England call-up, and we hope that when Gareth Southgate reveals his squad, he finds himself in it.
Certainly, Hay seems confident that he will be involved, and there have been reports suggesting that the former Chelsea man will have a place in the squad as England play San Marino, Albania and Poland.
Also, with the Euros coming up in the summer, now seems like the ideal time to make it into Southgate's plans.
We will wait and see what happens, but we hope that the £16.2m-rated forward finds himself in this latest England squad.