Phil Hay has been speaking on the latest edition of The Athletic's The Phil Hay Show about all things relating to Leeds United.
One of the topics that Hay spent a bit of time on was Ezgjan Alioski's contract situation, with the 29-year-old's deal set to expire with the Whites this summer.
He has been linked with a move to Galatasaray, which might not go down well given the history between the two clubs, and Hay provided a short update on Alioski's situation.
Hay said: "He hasn't signed a new contract yet, they've been talking for a little while.
"Those of us who go to the games have seen a bit of a change in his body language. He looks to us – and we might be reading this wrong – but he looks a bit frustrated. He doesn't seem to have the same spring in his step or the same sort of exuberance that you always expected of Alioski.
"Things like Gjanni Cam, and the jokes and the quips seem to have disappeared for now.
"It's a big decision for him because he's 29. If he gets a decent length of contract here or somewhere else, it will take him into his mid-30s and his market value in terms of wages is going to be lower at that point than it is now."
Do you want Alioski to sign a new deal?
Yes, that would be brilliant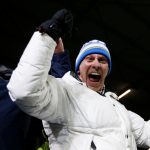 No, let him go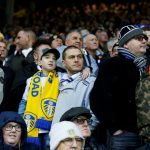 TIF Thoughts on Alioski…
Since Marcelo Bielsa arrived at Elland Road, Alioski has featured in 115 of Bielsa's 129 games, suggesting that he has become an important player to the Argentine.
This season in the Premier League, the 29-year-old has featured mainly as a left-back, but has played in other positions as well, and has contributed two league goals in 25 appearances.
So he has again played an important role this season, and though he hasn't signed a new contract yet, we think it is good that he is talking to the club about a new deal, and we hope that they come to an agreement that will allow Alioski to stay at Elland Road.