Phil Hay has been speaking on the latest edition of The Athletic's The Phil Hay Show about all things relating to Leeds United.
One of the topics that Hay spent some time on was Andrea Radrizzani's plans to buy more football clubs.
The Leeds owner revealed last year that he wanted to buy some more football teams and Valencia had been identified as a club which he could buy.
This led Hay to reveal how this could benefit the Whites.
He said: "There are big advantages, or potentially big advantages when it comes to transfers, and particularly the change to the rules post-Brexit, what you can do and what you can't and how you are able to sign players in the UK – there are big advantages to be had there if you do it right and if it works for you.
"I think to compare to previous ownerships, we've gone from a point where Leeds didn't own the stadium, didn't own the training ground, didn't seem to have any means of buying either back, and were, to all intents and purposes, a floating mid-table club, to a point where they are back in the Premier League [and] everything seems to be expanding.
"They've got plans for the stadium, for a new training ground, but also that they are thinking quite seriously about branching out into the purchase of and investment in other clubs in Europe."
Do you think this is a good idea?
Yes, it can only help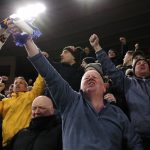 No, this won't help us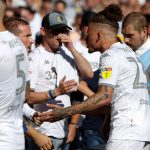 TIF Thoughts on Radrizzani's plans…
The Whites confirmed earlier this year that the San Francisco 49ers had increased their stake in the club to 37%, and now with the suggestion that Leeds are looking to buy and invest in other clubs, this seems to be a team on the rise.
In their first season back in the Premier League, they have performed reasonably well, sitting on 35 points and spent just under £100m on new players in the summer transfer window.
So, Leeds are building as a club, and it seems as if Radrizzani bought another club that would help the Whites with transfers and perhaps get around the new Brexit laws, which we think could only be a good thing for the club.