Journalist Charlie Eccleshare has recently revealed how Marcelo Bielsa reacted to an injury sustained by Luke Ayling in Leeds' draw against Chelsea.
Eccleshare appeared as a guest on the latest episode of the Totally Football Show podcast and the panel discussed multiple issues involving the Premier League. They also talked about Leeds' goalless draw against Chelsea on Saturday. Eccleshare talked about how Bielsa was constantly shouting in the game and how he reacted to an injury that Ayling had suffered.
Do you like it that Bielsa is a demanding manager?
Yes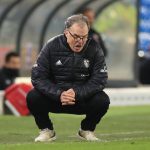 No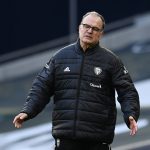 The Whites did get a point from the game, but Edouard Mendy kept them at bay by making a couple of saves in the game. Patrick Bamford had limped off injured and was replaced by Rodrigo Moreno.
Eccleshare revealed that when Ayling was involved in a head injury after a clash with Mason Mount, Bielsa was urging him to get up and carry on and that left Tuchel surprised too.
The journalist said (36:05): "Normally at these pandemic- ball games, you kind of or I am at least, right up in the gods but here because I need to get straight to the touchline afterwards to do some post match stuff, I was just sitting in the second row, next to the Chelsea dugout thinking I'll have a listen to what what Thomas Tuchel was saying and I got to hear some of it but a lot of it was drowned out by Marcelo Bielsa, who I didn't realize is an utterly, utterly terrifying man.
"You know, we hear about his tactical genius and whatever but my goodness me, there was a point where Luke Ayling went up for a header with Mason Mount and Ayling got hurt and went down and all you could hear was Bielsa screaming – 'you are all right. For you this is nothing, get up'.
"He just continued. It was the most extraordinary thing I've ever seen and even Tuchel looked a bit rattled by it. You know, he was kind of giving his – 'come on guys, that's good, good stuff. Hey Chilly [Chilwell], be a bit more serious' and then there's Bielsa just screaming the place down."
TIF Thoughts on Bielsa…
It has been stated and reported that Bielsa's system is demanding and it places quite a lot of physical demand on his club's players. The term 'Bielsa burnout' has come into light because of how his teams start to flail towards the end of the season.
So perhaps, Bielsa's approach towards Ayling was a reflection of his demanding system. Since the Englishman finished the game and Leeds didn't lose the game either, Bielsa's approach didn't cause any harm to the player or the side.