Fans of Leeds United have been reacting to a post on Twitter, in which Graham Smyth discussed Thomas Tuchel's comments regarding the Elland Road pitch.
Following Chelsea's goalless draw with Leeds on Saturday, in an article for the Yorkshire Evening Post, Smyth discussed the comments of the Blues manager, who appeared to lay some of the blame for his side's lacklustre performance on the Elland Road surface.
He said: "It is super hard to play the pitch. Very slippery and bouncy. It was not so nice to play and the pitch is not in good condition – this is a factor. We have to live with a draw. I think it was very difficult conditions but we accepted all difficulties."
However, after Smyth shared his article on Twitter, fans of Leeds flocked to have their say on the matter, with many slamming the German manager for his remarks, suggesting that the surface was the same for both sides – so he should have no complaints.
Do you think Tuchel has a point?
Yes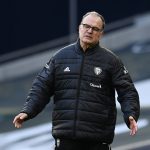 No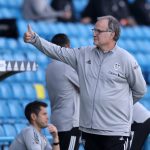 So, what exactly did these Leeds United fans have to say in reaction to Thomas Tuchel's comments regarding the Elland Road pitch?
"A bad workman always blames his tools. Enough money spent on Chelsea's starting XI and bench to match some countries GDP. Embarrassing deflecting comments. Absolute joker."
"Good excuse for poor coaching of over £500m of players!"
"As every other manager has said, it's the same for both sides. If anything away teams have all seemed to fare better than us in it, he's just whinging."
"A professional footballer should be able to play on any pitch. Poor excuse don't suppose he'd mention it if they'd won."
"Bizarre given they popped the ball about with no problem, we just defended well and caused them some problems-sounds like a poor excuse for his mega-expensive squad being matched to me…"
"All I hear is Tuchel crying."
"It's in the Chelsea psyche to make excuses and has been for years."
"Bitter."
All in all, it would appear as if these Leeds United fans do not have much time for the 47-year-old's complaints about the pitch at Elland Road, and considering the fact that it is indeed true that both sides have to play on the same surface, we have to agree that it would appear there is not much substance to his gripes.