Leeds United fans have been reacting with great joy at the news that defender Gaetano Berardi is one step closer to making his comeback to competitive first-team football.
The Swiss international suffered an ACL injury during the back end of last season and has slowly been making his way back to fitness, but took a major step forward in his rehab this afternoon as he started in Leeds United's U23 clash with their Crystal Palace counterparts.
Leeds United have had some horrible luck when it comes to injuries this season, so when the news was relayed to the fans by journalist Phil Hay, it was no surprise that they were delighted to see his name once again, even if it was for limited purposes:
"Gaetanoooo!"
"YESSSS"
"This is wonderful news! Welcome back, old friend."
"Great news. Not for CP though."
"Great news a big lift for him to get back on the grass hopefully like having a new player for the rest of season MOT."
Is Berardi good enough for the Premier League?
YES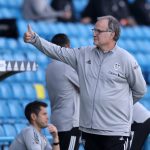 NO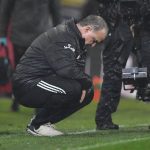 It's one step back, the question is though how much longer will it be before we can see him in first-team action yet again. Although seeing as they're not really fighting for anything, that may change the decision somewhat.