Fans of Leeds United have been reacting to a post on Twitter, which relayed footage of the Whites right-back, Luke Ayling.
The footage featured Ayling's strike against Huddersfield Town in the club's Championship-winning campaign last year – when a deep ball across the penalty area by Jack Harrison found the 29-year-old unmarked, who spectacularly volleyed home, sparking wild celebrations from the Leeds United faithful.
A year on, the fixture Ayling's finish featured in holds quite a significant importance, as it represented the last time a capacity crowd was allowed at Elland Road due to the restrictions imposed because of the global pandemic.
And, after Leeds United relayed the footage on Twitter, fans of the club flocked to have their say on the matter, with many, despite the time that has passed since the fixture, claiming it still gives them goosebumps to watch.
Is Ayling's goal the best you've seen scored at Elland Road?
Yes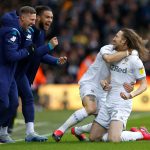 No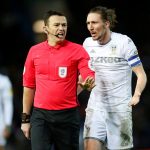 So, what exactly did these Leeds United fans have to say in reaction to the footage of Luke Ayling's strike?
"To practise this exact thing in training the day before is just mental."
"That goal is actually insane tbh. The build-up play and finish, it's actually one of the best goals in history, that. I don't care what anyone says."
"Costa's reaction is incredible."
"Best goal I've ever seen live."
"Truly iconic moment."
"Goosebumps."
"Spine-tingling!"
"This was so perfect."
All in all, it would appear as if these Leeds fans were delighted to see the footage of Ayling's remarkable strike against Huddersfield once again, and, having watched the footage back, it is not difficult to understand why.