Leeds United fans on Facebook have been responding to the latest news concerning Aston Villa manager Dean Smith and his actions on the touchline during their 1-0 win at Elland Road over the weekend. 
This comes after Leeds United Live shared a post on their official Facebook page that contained an article from Leeds Live.
The article relayed news originally published by the Birmingham Mail that Smith kept making Leeds right-back Luke Ayling "laugh and smirk in annoyance as the Villa boss kept telling El Ghazi he had the better of Leeds' right-back."
This post then gathered a lot of replies from Leeds fans who were not shy in sharing their thoughts on this latest news.
So, what did these Leeds fans have to say in response to this news about Smith and Ayling?






It was El Ghazi that scored the only goal of the game in the early stages of the match at Elland Road as Marcelo Bielsa's side left empty-handed.
Looking at the replies to this post, it appears that these Leeds fans were not impressed by Smith's touchline antics during the game.
Do you think Smith was purposely trying to annoy Ayling?
Yes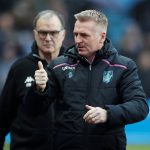 No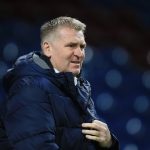 In our view, it sounds like Smith was trying to encourage El Ghazi during the game, which is what a manager should do to his players, rather than purposely trying to annoy or distract Ayling from the match, so perhaps this reaction from this group of Leeds fans is a bit of an overreaction.
Also, given how Ayling managed to earn himself a solid match rating of 7.3/10, the highest of any Leeds player on the day, this shows that Smith's comments to El Ghazi didn't seem to faze the full-back that much.