Leeds United fans have been discussing the pros and cons, mostly cons, of VAR following a post from the club's Twitter feed.
VAR decided to crop up and hurt Leeds United during their game against Fulham, when it disallowed Luke Ayling's first-ever Premier League goal after Tyler Roberts was deemed to have been offside in the buildup.
Now it didn't mean much in the grand scheme of things, they still went on to win the game 2-1 thanks to goals from Patrick Bamford and Raphinha, but given the emotional connection that the fans have with Ayling, it was just slightly annoying for them to see his magical moment taken away from him.
So when the club asked on their Twitter feed just what the fans thought of the technology, there were plenty of fans that wanted to vent their frustration over the technology:
"I think it has gone beyond the joke now. Its ruining a game I have loved for over 60years. Got to the point of not wanting to. So many good goals ruled out for someone's nose hair being offside. Get rid of it"
"Seen this? I am frothing angry and we won!"
"Ruins the game. The game is about flow, goals, pace. Not stop starting. VAR has shown that human error will always be part of the game. So let refs ref, and quit ruining the passion. Scrap it."
"Bring back the day when you could describe the offside rule in the pub with pots of salt and pepper that's what I says"
"Killing football, ditch it for the good of the game"
"Bamford should be in the race for the golden boot if it weren't for some of these pathetic decisions"
"They need to go back to basics with it. As it currently is, it's ridiculous & ruining the game."
Is VAR ruining football?
Yes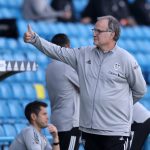 No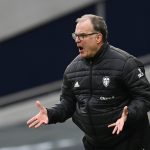 You wonder if perhaps there could just be a case of recency bias creeping in, because as this article from ESPN shows, they've actually benefitted from VAR more than it has hindered them this campaign.