Leeds United fans have been reacting to some rather interesting news when it comes to the club's transfer business.
Twitter account @LUFCDATA put together a post which laid out just how much this Leeds United squad cost to assemble, using it to point out just how impressive it is that the club are able to compete in the Premier League without having spent all that much, at least in comparison to some teams that have been promoted in recent years.
The squad total comes in at under £120m plus various add-ons, and @LUFCDATA did point out there was some wriggle room with the numbers to consider, but when you consider this squad was assembled over the years rather than in just one window, it gives their achievement a much greater meaning.
And Leeds fans were left stunned with these figures when they were put in front of them, with one or two deals getting extra special attention:
"Just goes to show it doesn't matter who brought which player but it's about what a coach can do with them and develop them."
"Can you send this to Merson and the rest of the clueless pundits"
"That Meslier transfer is going to age well. Absolute snip."
"Dallas and Ayling, for that money – CPS need to be consulted regarding theft charge. Criminal."
Do you think Bielsa will sign a new deal at Leeds?
Yes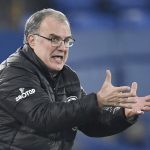 No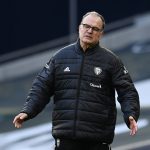 It certainly does make a change to how the team was run in the past.