Former Premier League forward Marlon Harewood thinks that it will be incredibly difficult for Aston Villa's Ollie Watkins to make it into the England squad this summer.
The 25-year-old forward has had a very impressive campaign so far this season since his £28m move from Championship side Brentford in the summer, he's managed to bag ten goals in the Premier League and twelve in all competitions and that has led to some people making the suggestion that he could soon be making his way into Gareth Southgate's plans for this summer's European Championships.
But speaking exclusively to Football FanCast, Harewood said that there are simply too many players ahead of him in the pecking order for him to be considered a realistic option at this point:
"I wouldn't rule it out. But with the calibre of strikers that we have now, I can't see him being ahead of the majority of them that can play up there because you've [also] got the likes of Sterling and players like that can play up front now."
Will Watkins make the England squad this summer?
Yes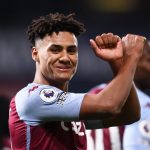 No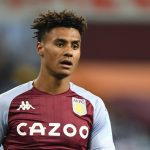 Harewood's right to put it in those terms, because whilst his numbers have been impressive, he's still only joint 5th when it comes to English scorers in the Premier League, behind the likes of Harry Kane, Dominic Calvert-Lewin, Patrick Bamford and Jamie Vardy.
And even if you discount Vardy, who although retired has mentioned in the past that he might come back, there's still work to do. And whilst Harewood mentions Raheem Sterling, you can add in the likes of Marcus Rashford who, although naturally a winger can play centrally and the task becomes all the harder for Watkins.
That's not to say it's impossible for him to make the squad, but he's going to have to do something very impressive and really smash things between now and the end of the season to be in with a serious shout.