Former Aston Villa forward Kevin Phillips thinks that it is more than likely that the club will move on from Jack Grealish this summer.
There's no doubting just how important the England international is to Dean Smith's side, his 6 goals and 12 assists in the Premier League this season have counted for as much as 46% of their goals, and they've only picked up 5 points from a possible 15 since he picked up an injury last month.
But this could just be a taste of what is to come for the long-term if Grealish eventually leaves the club. The 25-year-old has been subject to plenty of speculation about his future at the club for some time, with Tottenham coming close to signing him in 2018, and Manchester United reportedly in talks over a £75m move last summer.
And speaking exclusively to Football FanCast, Phillips thinks that both from the club's side and the player's side, this might be the perfect time for them to part ways:
"He's Villa through and through, but from a footballing perspective, I think someone will come in with a big bid, and the club will probably find it hard to turn down. Villa have done very well this season, but my suggestion would be 'go and win trophies'. And he's good enough to do that, he's shown that."
Can Jack Grealish become Aston Villa's greatest-ever player?
No, he's not that good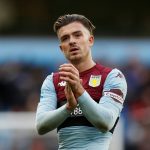 Yes, he's a class player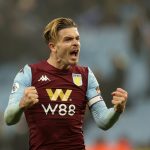 Phillips seems to think that it is inevitable that the two part ways, but given the progress that Villa have made this season compared to where they were last year, Grealish can probably afford to stick around one more year to see if they can take a true step forward as a club, or if this is really as far as they can go before making his mind up on moving to a supposedly 'bigger club'.
Whilst for the club, with Premier League football assured for next season and the money that brings, they don't need to sell him this summer like they could have been forced to do if they were relegated, so it's not as if they are desperate for the money like they could have been last season.