Former Premier League referee Mark Halsey thinks that Rangers were unlucky not to be given a penalty during their victory over Kilmarnock at the weekend.
With the score at 1-0 following Ryan Kent's volley, Rangers captain James Tavernier looked to have been brought down in the box when he was bearing down on goal, only to be brought down by Kilmarnock's Brandon Haunstrup as he was in the process of shooting, with referee Don Robertson giving a goal kick on this occasion.
And when asked about whether it should have been a penalty and a red card for Haunstrup, speaking exclusively to This Is Futbol, Halsey believes that whilst the referee could have given a penalty in this situation, it would have been harsh to have sent off the Kilmarnock defender.
He said: "I think they've got every right to feel aggrieved not having a penalty in that situation because he's got no chance of winning the ball, he's come flying in. And it looks to me from the footage I've seen that he's clearly caught him from behind.
"Now – yes, I think it's a penalty, is it a clear denial of a goalscoring opportunity? I'm not so sure, because is he going to gain control of that ball? Is he going to get on the end of that ball when it was fizzing across there? So yes, I think it's a clear penalty. But as for denial, I think there's a little bit of doubt there."
Do you think Rangers will sell Tavernier next summer?
YES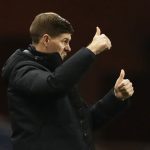 NO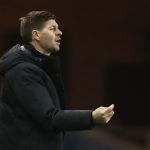 So whilst on another day it might have been a penalty and possibly a red card, depending on how a different referee might have seen it, in the grand scheme of things it shouldn't really make much of a difference in terms of the title race, which at this point isn't much of a race.
If Celtic were any closer, then this might be a more contentious issue if it could have had permutations down the road at the top of the table.