Former Premier League referee Mark Halsey has had his say on Rangers forward Alfredo Morelos following his incident last week.
The Colombian has been charged by the SFA after he appeared to stamp on Hibernian defender Ryan Porteous, and now waits to see how long he will be suspended for, with the suggestion being that it will be three games.
And speaking exclusively to This Is Futbol, Halsey, who last week told us that he expected him to be charged, said that whilst Morelos is a good player, his aggression is something that needs to be sorted out or risk the wrath of Rangers boss Steven Gerrard, saying:
"I did say he'd be charged.
"There's no surprises there. I'll imagine Steven Gerrard is furious. He won't show that to the outside world, but within the football club and with Morelos he will be absolutely furious because, I mean, he is a good player, he's a very good player for Rangers.
"But he's just got to curb that aggression. You know, he's showing too much aggression in the wrong manner and he's got to curb that certain amount of that aggression so yes, Steven Gerrard will be furious with him silently. But as I say, he fully deserves that charge."
Is Alfredo Morelos untrustworthy?
YES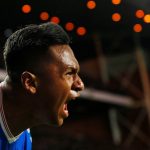 NO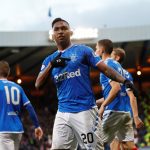 Halsey is absolutely correct when it comes to Morelos and his discipline issues, which at this point doesn't need much introduction, and this latest case will just add to his ever-growing rap sheet. Where Halsey is also correct is when he talks about how good a player he is, with a record just over a goal every two games for Rangers.
And whilst the league this season is looking more and more of a formality, one thing that will be important for Rangers in trying to assert their dominance again will be taking huge strides in what has already been an impressive European campaign.
You'd imagine it is those games that he's going to be needed for, and any more reckless moves like this one could cost Rangers dearly on the continent.