John Hartson says that Rangers could find themselves continuing their dominance if they manage to hold onto their boss.
The Rangers boss has managed to open up an 18-point lead at the top of the Scottish Premiership, but with managerial changes happening elsewhere in Glasgow, Hartson thinks that Rangers will do what they can in order to make sure they stay the dominant force in the city and in Scotland.
As heard on the talkSPORT Daily Podcast (6:52), Hartson talked about the situation going on at Celtic Park and compared it to the situation at Ibrox, and he believed that the best way for them to stay dominant is to keep things as they are:
"Celtic have to be proactive and have to get it right because Rangers with this tremendous confidence and momentum. I think they'll do everything they can to hold on to Steven Gerrard as manager for next season and going ahead and going forward. So if Celtic don't get themselves into gear, then, you know Rangers could be looking at a successful period themselves."
Yes, he has done enough to earn that interest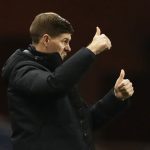 No, he has won nothing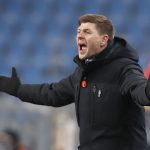 TIF Thoughts on Steven Gerrard's future at Rangers
It does seem like destiny that Gerrard should go on to manage Liverpool, he even admitted in an article in The Athletic that it would be his dream, but even whilst there has been some talk about Jürgen Klopp being under pressure, it might still be a little too soon to be talking about Gerrard taking over at Anfield.
Hartson is right when it comes to Gerrard and his future at Ibrox, because they have got a good thing going. It isn't just that he has taken advantage of Celtic having a bad season, but he's also kicked Rangers on at the same time, most notably in Europe where he has made them a competitive force for the first time in a while.
Now isn't the time for Rangers to be changing managers either. They've come this far under Gerrard, now's the time to see if they can go even further.