Celtic legend Chris Sutton has slammed the fact that the club didn't conduct a timely January review about Neil Lennon's position at Parkhead.
Sutton featured on the latest episode of the Record Celtic podcast and was asked about the current situation at Parkhead. The club legend talked about the fact that Lennon is still the Celtic manager and how that there was no timely January review held about his position at the club. Sutton feels that the Hoops have regressed under Lennon and the situation can still get more and more awkward.
Are Celtic late to issue the January review?
Yes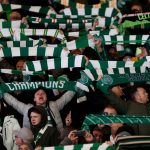 No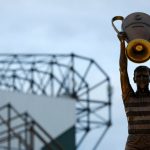 Recently, Celtic belatedly released a 'January review' of Neil Lennon's position at the club, as chairman Ian Bankier said that the season has been a 'disappointment' for the Bhoys. He made it clear that any decisions will be taken rationally by the club and they don't want to make any decisions that they might later regret (as per The Scotsman).
Sutton made it clear that Celtic need a new voice in the dressing room and the situation at Parkhead has been 'embarrassing' this season.
The Hoops legend said: "You know, they talked about a January review and we're talking about the manager's position again, and nothing. So what are they waiting for? It's going to get more and more awkward; if Neil Lennon carries on, there's a run of four wins, if this just carries on, and then he gets a run of eight wins and 10 wins. And then they think, 'Oh, well maybe we've turned the corner.'
"But that isn't the case, for me – you look at the season as a whole. Celtic were embarrassed in European competitions, knocked out the Champions League knockout stages earlier than ever before. Embarrassed in the Europa [League] group stages. After four games, Celtic were out – absolutely spanked over in Prague, got absolutely slaughtered at home by the same team.
"It's embarrassing. It's been an embarrassment. Celtic have regressed under Neil Lennon this season. And that's why there needs to be a new guy, a new voice in place, and then the overhaul can begin."
TIF Thoughts on Celtic's January review…
Celtic's form in January was pretty sub-standard in the Premiership. They managed to win just a single league game in the month and that came in a 2-0 win over Hamilton. They were held to a draw by Livingston twice and they also lost the Old Firm derby (as per Whoscored).
While their form has improved in February, as they've won all four league games, the run of games last month was pretty poor. The fact that the poor form in January came after a pretty good run in December just shows that Celtic have had a rather inconsistent campaign, to say the least.
So there's barely any guarantee that if February is going well, things have turned a corner. So because of the club's inconsistencies, it is easy to understand Sutton's frustrations as to why the club have persisted with Lennon until now.