Celtic fans have been reacting to news of a potential candidate to replace Neil Lennon at Celtic Park.
Following the Celtic boss' resignation, the club decided to go with assistant manager John Kennedy for the immediate future, but conversations are, and will be rife with names that could possibly take over on a more long-term basis.
According to Football Insider, one of the names being considered is Cardiff City boss Mick McCarthy. The 62-year-old did spend some of his playing days at Celtic Park back in the late 1980s, with his familiarity with the club being one of the reasons listed why they are looking at him.
The news however didn't go over well with Celtic fans on Twitter, as they wanted to distance themselves as far away from McCarthy as possible:
"Absolute nonsense"
"How uninspiring"
"Desmond thinks he can just get any old Irish guy in and the supporters will lap it up."
Would you like to see Mick McCarthy in charge at Celtic?
Yes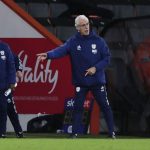 No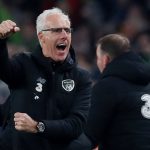 One thing that does need to be considered through this, is that his contract at Cardiff is currently only until the end of the season, so whilst they might not be able to get him now, he certainly could be an option come the end of the campaign.