Celtic fans have been reacting to some news regarding the future of the manager's position at the club.
News emerged early this morning that Neil Lennon was to step down from his role in the dugout at Celtic Park. The former Celtic player had been under pressure for some time following a rather poor season in which they find themselves 18 points behind in the title race, so it looks as if Lennon jumped before he was pushed.
John Kennedy will be taking up the role until further notice, although whether this is just so that he can see them through until the end of the season, or if he's actually in consideration to take over the job full-time in the future, we'll just have to wait and see.
Although it looks as if he hasn't got off to the best start of his tenure, as there were a number of Celtic fans who didn't seem too thrilled to see him given the role:
"Absolutely beggars belief Kennedy and Strachan has survived this.. every bit to blame for mess we are in.. me personally broony would have been a better option to end of season than this shambles"
"He could win every game 6-0 to end the season but should still not be full-time boss. Kennedy and Strachan have to go in the summer."
"Should be gone too, his demeanor on the sideline with Lennon's this past 6 months has been shocking. Duffer was doing more work on the training ground with the players"
"Should have been shown the door – no faith in him whatsoever"
"Why? he's part of the problem, not a solution"
"Really disgraceful appointment by the Board, get Kennedy & Strachan out right now"
"Astonishing should have walked wae NL and Strachan clean sweep"
"Unbelievable, raging, HH"
Is the Celtic board the main reason for the disaster?
Yes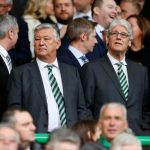 No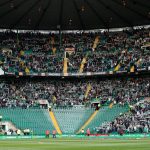 It looks as if they want a clean slate when it comes to the next manager, with no hangers on from the previous regime.