Journalist Peter Martin has recently talked about the next potential Celtic manager.
Martin recently hosted the latest episode of PLZ Soccer's The Football Show and the panel discussed multiple issues involving Scottish football. One topic of discussion was Neil Lennon's position at Parkhead. Martin talked about Dermot Desmond's approach to hiring a potential new manager. He believes that the club's next manager has already been contacted.
The Hoops are currently as many as 23 points off the top of the SPFL table. They have also won just two of their last seven league games. While they did beat Kilmarnock recently, they also lost to St. Mirren and were held to a couple of draws by Livingston (as per WhoScored).
Do you think Dermot Desmond has decided the next manager?
Yes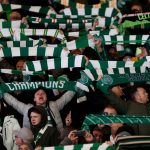 No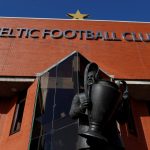 Martin believes that Desmond has already decided who the next manager is, but the manager in question has put forward certain conditions before taking over.
He said: "I reckon that Dermot Desmond does his business quickly, agrees a deal with who he wants, he's got that man in his mind. I think he's already spoken to that man. I think the person that he's identified has possibly – possibly – looked at it and said, 'Look, I don't want to come in with a failed side with a number of players that I don't want there, and I certainly don't want to come in and have to, in effect, put fires out all the way to Rangers' coronation to the title. That's my view on it."
TIF Thoughts on Martin's comments on next Celtic manager…
Martin's big claim suggests contact has been made with Neil Lennon's would-be successor – and it is certainly an audacious shout from the host.
This comes not too long after support for Lennon – directly from those above him who are supposedly arranging the demise of his time as Celtic boss – was shared to the club's fans in a show of defiance by the Hoops board.
However, given the team's form before and since that statement was released in December has continued to suffer (despite six straight wins immediately after), perhaps there has been a swift change of heart by those up top.
Eddie Howe has previously been linked with the Parkhead job and it has been stated that contact has already been made in the past with the Englishman. The same report has also linked the Hoops with a move for Roy Keane and Martin O'Neill.
Rafael Benitez was also linked with the Celtic job in recent weeks but the Spaniard is now said to be in talks to manage Marseille.
What is clear is that Lennon does not appear to have very long left as Celtic look almost certain to surrender the title – and it may be a while yet before we know whether Martin's guesswork turns out to be accurate.