These Celtic fans have been responding to comments made by captain Scott Brown about his former head coach Neil Lennon.
Former Celtic player Lennon resigned early this morning after what has been something of a season to forget at Celtic Park, in which he recently found himself been under pressure for a year in which they found themselves 18 points behind the leaders in the title race.
But whilst this season might have been bad, there were still plenty of good times to look back on, a point that Brown, who is valued at £900k (as per Transfermarkt), made to the Celtic website in the aftermath of his departure "He was fantastic for me the first time around. He kept me on as captain, he gave me a lot of confidence. The second time he came in, I was a little bit older, and he continued to play me."
Perhaps he was trying to get fans to calm down given their recent feelings towards him, but that didn't seem to work as Celtic fans still showed some level of anger towards both Brown and the departed Lennon on social media:
"He is a legend of the club when everything is taken in its totality, but his attitude was stinking this season and he showed a lack of pragmatism in his failure to adapt to the modern game. Let's look to better days."
"Read the room, stop with the love letters."
"Hopefully you're next out the door."
"You're fooling no one"
"Aye we know Scott. Kept playing you when he shouldn't have"
No, he needs to go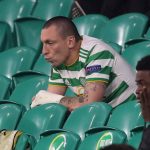 Yes, he needs to stay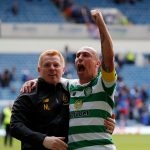 Perhaps it would have been better to wait a little bit before expressing his feelings, give fans a little bit of breathing time as it were.