Fans of Celtic have been reacting to a post on Twitter, which relayed footage of Neil Lennon's post-match comments following the Hoops' loss to Ross County on Sunday.
In the fixture itself, Celtic enjoyed the lion's share of attacking momentum, creating two big chances, having a total of 19 shots and enjoying 74% possession of the ball, however, a 71st-minute header from Staggies' centre-forward Jordan White was enough for the home side to take all three points from the match – leaving Celtic 18 points adrift of the league leaders with just eight games of the season left to play.
And, speaking in reaction to the loss, Lennon stated in post-match comments that he felt the result "encapsulated the season," in that his side missed some "unbelievable chances" as well as being unable to "defend a set play," before going on to claim that the result was a "head-scratcher."
However, after the Celtic account relayed the Northern Irishman's comments on Twitter, fans of the club flocked to have their say on the matter, with many appearing to be furious with Lennon's assessment of the fixture.
Is it time for Lennon to be sacked?
Yes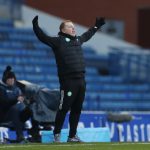 No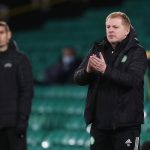 So, what exactly did these Celtic fans have to say in reaction to Neil Lennon's post-match comments?
"Technically way out of his depth, bereft of ideas and now simply refusing to blink first in a contract payoff deadlock. One thing I thought he had was pride. His failure to walk suggests otherwise."
"Your contempt for us is offensive."
"This guy is a broken record 'dominated the game, just couldn't close in the final third' give me a break. #LennonOut"
"Embarrassing."
"Getting a million and a half for being a failure. The joke's on us mugs paying to watch in the house. Time to hit the board where they don't like it, in the pocket."
"The man is totally deluded. How much longer are you going to allow him to insult the intelligence of the supporters."
"Where's the laughing at the start? And we played better than when we went there in September and won 5-0? He's lost the plot. Put him and more importantly the fans out of our misery and SACK him. Ideally on the bus journey back down from Dingwall."
"An absolute embarrassment of a season."
"Lennon is laughing at the fans."
"Why post this? Joke."
"Incredible. I've silently backed him but he's got to go."
"Arrogant and delusional."
"Unbelievable Celtic actually edited out him laughing at the start of the original Sky Sports interview, he's lining his pockets and laughing at the fans' expense. After this sorry episode is over I hope he never gets another job in football. Won't be so funny then Neil will it?"
"Pathetic."
"I just can't wrap my head around it. Completely insane."
All in all, it would appear that these Celtic fans are far from pleased with Lennon's comments on the game, or indeed with the job the manager has done at their club throughout this season, and, considering how far behind their Old Firm rivals Celtic are in the league, it is not difficult to understand why.