Fans of Celtic have been reacting to a post on Twitter, which relayed a report regarding the comments of Hoops manager, Neil Lennon.
The report by the Daily Record relayed the comments of the 49-year-old speaking prior to the Bhoys Scottish Premiership fixture against Ross County on Sunday, with the Northern Irishman appearing rather defiant when reflecting on his side's performance so far this season.
The Hoops boss claimed that Celtic's league campaign has not been the "unmitigated disaster that everyone makes it out to be," despite the fact his side currently trail the league leaders by 15 points with just nine games left to play this season.
And, after Daily Record Sport relayed Lennon's comments on Twitter, fans of Celtic flocked to have their say on the matter, with many appearing to be in a state of disbelief at their manager's assessment of their side's performance this term.
Is it time for Lennon to be sacked?
Yes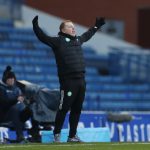 No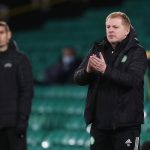 So, what exactly did these Celtic fans have to say in reaction to Neil Lennon's comments?
"It would need to improve considerably to become an unmitigated disaster."
"I dunno how much more of this denial I can take, is there no one close to him that can read back to him this stuff?"
"This guy has lost the plot, comments like this just turn more and more against him and ruin his legacy. He's lucky fans can't get to games so we can't voice our opinion."
"His levels of delusion are dangerous."
"He's just trolling us now."
"How deluded can one man be? Knocked out the League Cup in the early rounds, embarrassed in Europe and 15 pts behind in the league but aye it's not a disaster."
"Just go, Neil. It's more than embarrassing now."
"What a joke."
"He's at it now, surely? Just winding us up before he inevitably goes."
All in all, it would appear that these Celtic fans are in complete disagreement with Lennon's assessment of Celtic's season, and, considering how far the Bhoys are behind their Old Firm rivals in the table, it is not challenging to understand why.