Fans of Celtic have been reacting to a post on Twitter, in which Hatem Abd Elhamed's agent relayed the comments of departing Hoops centre-back.
Celtic have announced the departure of the defender, which has allowed the defender to be reunited with his wife and child back in Israel.
Dudu Dahan, Elhamed's agent, then shared the comments of the outgoing player on Twitter, which read: "To all Celtic fans, thank you for the support, understanding and love. I will be grateful forever for the privilege of playing for you. Celtic will stay in my heart forever and ever."
However, in reaction to the defender's emotional parting statement, some Celtic fans appeared furious at Elhamed for wanting to leave the Parkhead side.
Do you blame Elhamed for leaving?
Yes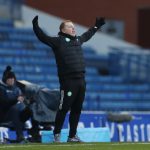 No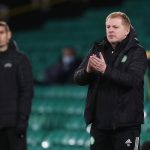 So, what exactly did these Celtic fans have to say in reaction to Hatem Abd Elhamed's comments?
"Totally, totally unprofessional. Think you are the only guy who has to work away from home. Get real."
"Don't worry mate, we'll still wish him happy birthday every year!"
"Talk's cheap"
"Am sure we've paid for more than just a heated driveway for good old Dudu over the years"
"He came, he was injured most of the time. He left. Thanks to you, too, Dudu!"
"Birthday card p***. His family were never going to move with him so why sign a 4-year deal when you have no intention of staying? Bye."
All in all, it would appear that these Celtic fans are far from happy with the departure of Elhamed, with some labelling the centre-back as unprofessional, while others questioned why the defender chose to sign a deal with Celtic in the first place.